Prerequisites 
You must have a subscription other than Free Plan. 
Your subscription is not expired for more than 6 months. (for inactive subscriptions of more than 6 months, backup files are automatically deleted)
Restoring a Quickbooks Backup File.
Step 1  : If you are installing QB Secure on a New Computer please follow Download & Install Instructions
Step 2 : If you want to restore backup on a computer QB Secure is installed on or have followed Step 1. Login & Configure QB Secure
Step 3 : If you have followed Step 1 & Step 2 , then click on the Restore Tab . Click on Show File to see the Backup Files by Date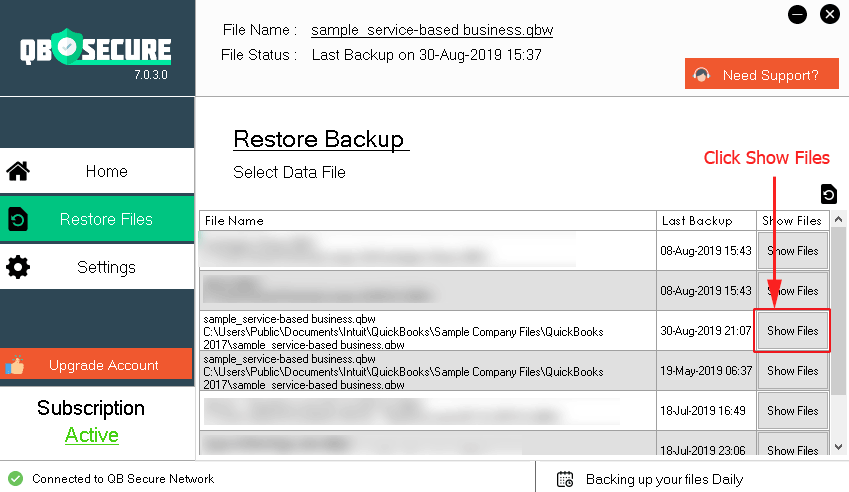 Step 3 : Select the Most Recent Backup or Select Backup by Custom date. Click on Restore File to being the restoration of the Company File.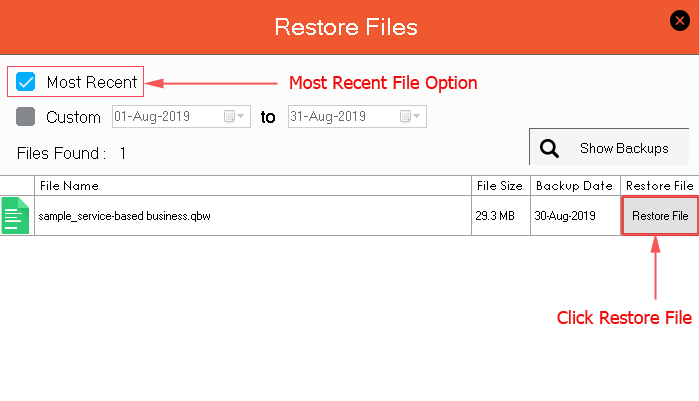 Step 4 : If you have not selected any restore location then QB Secure will ask to choose a restore location else your files will be restored to Default Backup Location.